Whilst flying over the newly made photo real scenery I spotted two large inland waterways worthy of an edit. No problem, so fire up FSET and press the "I" import button to display the saved scenery grid from your previous work.

As before using the "SHIFT" and mouse pointer make all the squares red. Then with the "CTRL" and mouse pointer select the two boxes containing the water to edit.

Make certain you have the correct Download Resolution default is 1, Service selected = GE, Area Snap = OFF, Create Masks = YES, Comp. Scenery = NO and use Cache = No.




Here is one of the satellite image BMP of the water looking very dark.




Now edit the pink mask BMP this time using the colour yellow.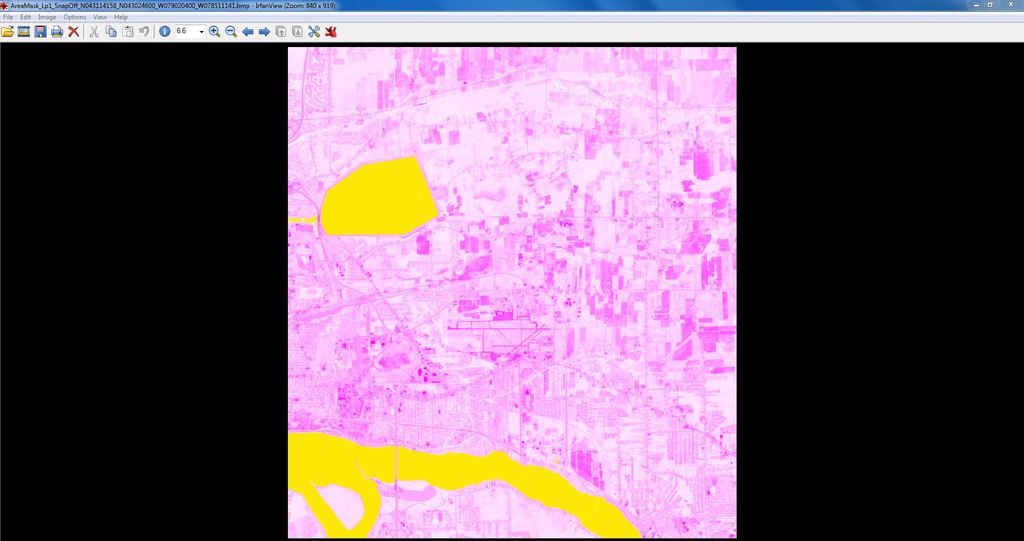 As before drag the Area Mask Info file over the compiler folder to generate the bgl for FSX.

Once done add this to the scenery within Canada your FSX photo real scenery folder and let it over-wright the old bgl.

This is what it looks like in FSX.